In 1996, my father me and a friend started a foundation called E.S.T. (European Social Threefolding). The objective of this foundation was to support awareness. At that time I payed little intention to the power of this idea, and soon my support in that foundation was over. Until after a few years I discovered a pattern. Employers tended to assigning me to projects only when they already went south: please help us! The projects were critical, they were on or off.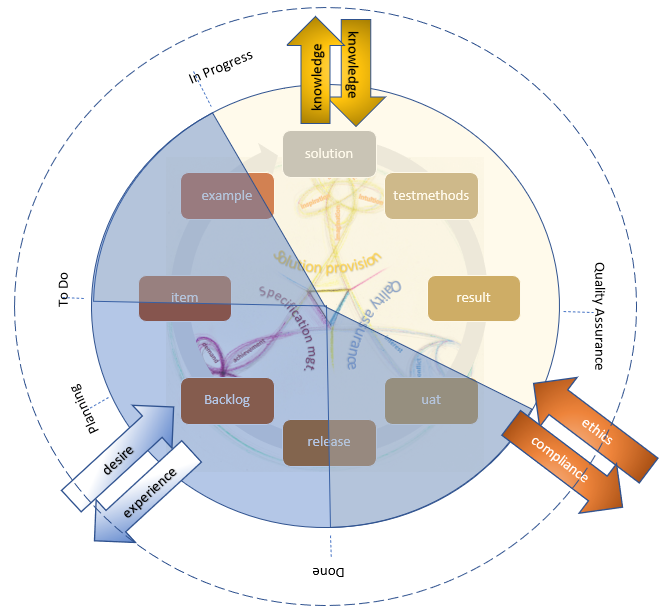 When my father passed away, I tried to setup a similar foundation for non-profit only, part-time. My attempt was to build software to simulate the effect of social behaviour based on how assets were used in a group (companies or communities). I lost focus on both the foundation and my regular project work. But I gained the insight that the original Threefolding principle was not pure for non-profit. It is powerful for the market today, and that is the place I want it to give:
A foundation to make sure my fathers original idea cannot be bought or sold; This foundation serves as an ethics agent, QMS developer and/or as awareness/learning platform (see footer);
A member company to deliver IT solutions based on that QMS and learning platform (truth discipline).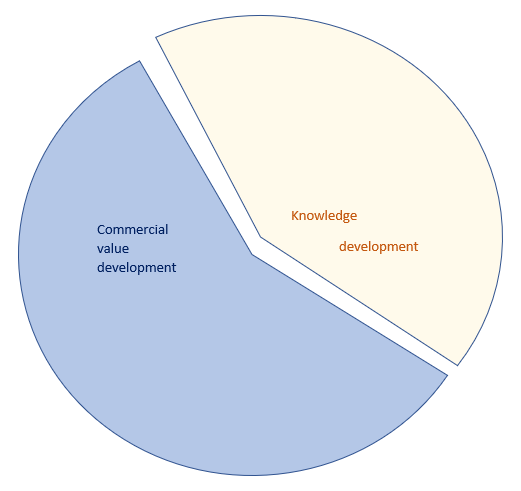 I see both as one transition, because the foundation is the inspiration source and the member company is acting based on that inspiration. So 1 is the why and 2 is one of the many ways it can be applied. I hope you like it as much as I do. Did you notice that this model actually seperates knowledge development from commercial interests, which could eliminate the conflicts between ethics/truth discipline and the desire to achieve a short term experience? I think that is more than just nice. I think that makes sense as a gamechanger.